AKT Package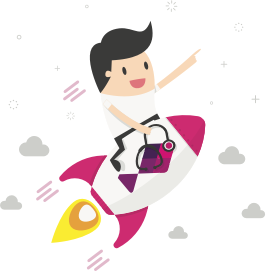 We'll show you how
With over 10 years of experience as an examiner for the MRCGP, Dr Mark Coombe has already helped thousands of candidates pass the exam.
Now he's here to help you with our AKT Package.
This package is specifically designed to get candidates of all abilities through the AKT. You cannot pass the AKT exam without working hard, but efficient focused learning is the key.
About the package
We've developed a series of videos that will take you through all aspects of the exam, including how to...
Improve your exam technique
Assess your learning needs
Focus your revision
Maximise your score on the day
You will have access to the FourteenFish Library which is full of important relevant clinical updates that are likely to come up in the exam.
You may want to use this package in conjunction with your deanery educators as it will enable them to provide additional support.
The cost is £95 (inc VAT) for 12 months access, this can be extended for only £50 (inc VAT) per year before the 12 month access ends.
What's included?
Videos covering how to prepare for the AKT and proven exam techniques
Over 80 clinical update video modules on key topics
Watch videos in your own time, as many times as you like
Mock AKT exam with randomised questions covering all areas
Detailed report highlighting your weak and strong areas to help optimise your revision
Thank you so much for helping me to pass the AKT first time! I found the modules so helpful particularly when faced with the thought of reading NICE guidelines on my own and trying not to fall asleep! The AKT community is great, it was comforting to see other people struggling with the same topics as me and Dr Coombe replies very quickly. I will be joining the CSA package soon!

I found it incredibly helpful, from the information about the preparation, the exam itself and the subject videos. I must have watched almost all of them, and found they helped me vary my revision and make it more meaningful to my day to day work in general practice. I was very pleased to score 86.5%.

Guide for GP Educators
This video will help educators understand how to use the package, working with their trainees. It provides an overview for all those involved in GP training schemes. Contact us to find out more and for details of our group discounts.
Register now
Just register for an account to get started.