Appraisal Toolkit
Appraisal Toolkit for doctors and nurses
Thousands of medical professionals like you are switching to FourteenFish for their next appraisal. Our system is easy to use and will save you time.
We've just made it even easier to switch with our free transfer service.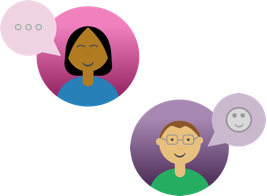 I just wanted to feed back how amazing your toolkit and app is. My appraisal prep over the year has been simple, stress free and it has saved me about 2 days of preparation time! thank you!!

Free transfer service
Thinking of using FourteenFish for your next appraisal? That's great!
Let our transfer team take all the work out of moving over to us.
Only £42 per year
*
It's completely free to try out, and you only need to pay once you're ready to submit your appraisal to your appraiser.
We also offer an automatic 10% discount to any Doctors.net.uk users.
* including VAT with a no-obligation free trial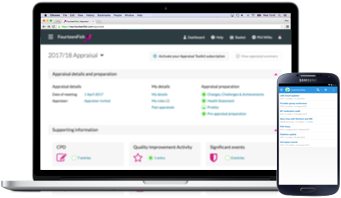 Register now
It's free to try many of our products, like our Appraisal Toolkit and Feedback surveys.
Some things like our Learning Diary are free forever. We're nice like that.
Appraisal Toolkit for GPs reviews
A great daily tool for recording entries with ease. I have tried other appraisal tools but this is by far the best! Dr Amolak Bamrah on 9 August 2018
Excellent site for the appraisal. Anonymous on 2 August 2018
Very good system for appraisal Anonymous on 7 June 2018
Fantastic customer service! nothing is to much trouble. makes appraisal administration easy. Anonymous on 10 May 2018
This is, by far and away, the best appraisal package I have used. I love it's versatility, its flexibility, it's simplicity and it's helpful links and overviews. Thank you team, keep up the good work! Anonymous on 12 April 2018
It just makes appraisal almost effortless! Thank you so much! Dr Michael Lambert on 12 April 2018