FourteenFish for Nurses and Midwives
The FourteenFish Nurse and Midwife Revalidation Toolkit is the only system that will produce your NMC forms for you. All you need to do is go through each area on the dashboard and complete your information.
When you're done, download your completed forms as Word files.
Should you get selected by the NMC, demonstrating your compliance is simple.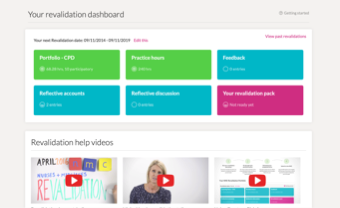 I have used other online revalidation tools designed for nurses and I have found FourteenFish to be the best by a long way. I have just revalidated with the NMC and have found the process to be seamless and straight forward. My nursing colleagues are so impressed with Fourteen Fish they are planning to sign up tonight for their own revalidation this evening.
Help when you need it
Help is provided at every stage with detailed videos and guidance on each page. You can also use our free Apple and Android apps to get a head start and record your CPD and reflection on the go.
Registration is free, and you can try out the toolkit before you pay.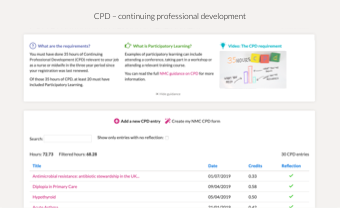 Full appraisal option
If you need to conduct a full annual appraisal, then you can use the FourteenFish Portfolio system in addition to our Nurse and Midwife Revalidation Toolkit.
Both systems are powered by the same platform, so for example any CPD or reflection you record will appear in both your appraisal and revalidation portfolios.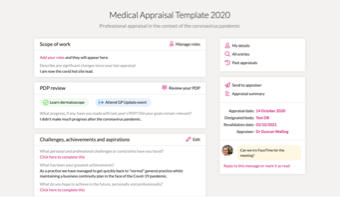 Love It ! - Made the whole process of NMC Revalidation really easy, and at a very affordable price, now continuing to use FourteenFish to maintain my portfolio too. Thanks
Patient and Colleague surveys
Our patient (PSQ) and colleague (MSF) surveys are a cost effective way to meet your revalidation requirements.
We have tailored surveys for all practice staff, including nurses, midwives, GPs, practice managers, receptionists, and administrative staff.
Don't wait weeks for your results. We will usually get the results of your survey to you within 1 working day.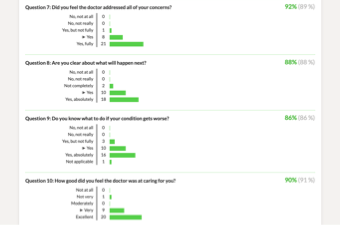 £15 per year (revalidation toolkit only)
£42 per year (including appraisal)
Free to try, with no time limit
iPhone, iPad and Android app
Capture CPD from any website
Capture CPD by sending an email
NMC forms produced automatically
Excellent support, should you need it
Register now
Just register for an account to get started.