A lifelong learning log that integrates with our Appraisal toolkit. Use it on the go with the companion iPhone and iPad app.
Simple to use and modern appraisal system for GPs, hospital doctors and nurses. Loved by appraisers around the country.
360° multi-source feedback (MSF), patient surveys and organisation feedback tools including the Friends and Family Test.
Online learning from FourteenFish. Consise videos on a variety of topics, perfect for CPD. Complete with knowledge tests.
Browse and book on events around the country. Organisations can add their events and take bookings using our system.
Like a mix between an intranet and a social network. Create your own community or browse existing ones.
Fish TV: Episode 5 – Is Reflection dead?
Thursday 21 July 2016: This week's episode is a Tour De France special! Our questions were sent in by Dr Jonathan Rial: Is Reflection dead? Is it dangerous to Reflect on Significant Events? And where on earth can FourteenFish fans order one of our Fishy mugs that Phil always uses?!
Register now
It's free to try any of our products.
Some things like our Learning Diary are free forever. We're nice like that.
Here's what people are saying about us
Great to have, at last, a GP-friendly appraisal tool and the Learning Diary is genius.
Thank you for creating a common sense appraisal toolkit which reduces the workload and sticks to the key elements needed in a straight forward way.
Very straight forward site to use. Wonderful presentation of the surveys means very easy to reflect on. I would recommend to everyone.
I found the whole process of doing the 360 on this site very straightforward and non-threatening.
Average rating 4.7 stars (out of 192 ratings). Read more reviews including the negative ones.
Our numbers, updated hourly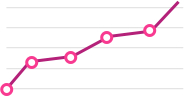 15,259 registered users
159,632 feedback responses
125,670 learning notes recorded
1,044 new users in the past 30 days