FourteenFish for Appraisers
FourteenFish was started in 2012 by a GP, and we are passionate about improving the quality of appraisal.
For us that means giving both appraisees and appraisers the best tools, and providing first class support when they need it.
Our Appraisal Toolkit is built from the ground up to encourage doctors to work on their appraisal throughout the year instead of leaving it until the last minute.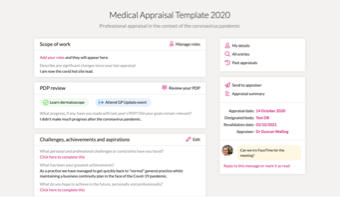 This appraisal toolkit is excellent for appraisers as well as for appraisees. The concept and design are extremely transparent, slick and practical. The navigation is amazingly intuitive and fast, which really helps my preparation for an appraisal meeting. In fact, it makes the entire appraisal process including sign off etc much, much easier than any other on-line appraisal toolkit I know. I hope that more doctors will use FourteenFish instead of these other, much clunkier options, which I frankly silently dread every time, when I am faced with them. FourteenFish is a win-win all around, both for doctors using it, as well as their appraisers.
Frequent questions from appraisers
Do I have to pay? No. Appraisers do not have to pay to appraise an appraisee on the website.
How will I know when an appraisal is ready? Once an appraisee signs off their appraisal preparation you will be emailed on the email address that they have entered for you on the toolkit.
What if I don't have a FourteenFish login? When you get the email from the system you are given the option to create an account, or log in to your existing one. Creating an account is very quick and simple.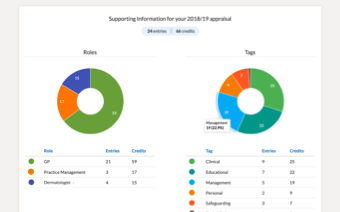 First class support
Our tools are very easy to use, but we are here to help if you need it.
Most support messages are answered within 30 minutes.
If you'd like to speak to someone, please contact us or call us on 01794 23 14 14 and we will be happy to answer any questions you might have.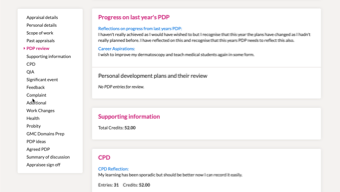 I love FourteenFish – it's made appraisal easy.
Preparing for an Appraisal
Once the appraisee has submitted their appraisal to you, you will be able to access all their appraisal preparation material. The appraisee can also give you early access so that you can view this before it is formally submitted to you.
Our appraisal preparation page will give you a guide as to what you have left to complete until you can sign off the appraisal.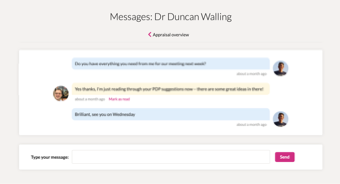 Register now
Just register for an account to get started.