FourteenFish for GPs
FourteenFish was started in 2012 by a GP looking for a better way to prepare for his appraisal.
Our products are intuitive, easy to use and designed to support GPs throughout their career.
Thousands of GPs now use FourteenFish to do their annual appraisals, and to stay up to date via our GP Library CPD app.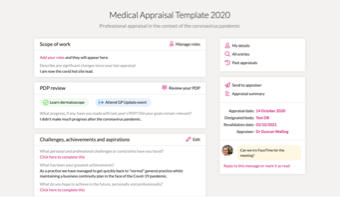 I continue to recommend FourteenFish to GPs as it is so much more user friendly that the other appraisal-recording options. It's easy to use, and makes it so simple to record CPD as you go (either by email, or using the app).
Free switching service
Thinking of using FourteenFish for your next appraisal? That's great!
Let our transfer team take all the work out of moving over to us. There is no charge for this service.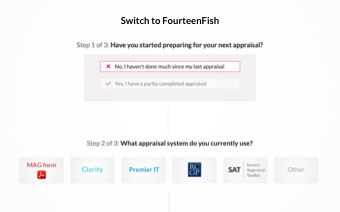 Always improving
We are constantly improving the way our appraisal toolkit works, with powerful features like automatically alerting you about patient information that you may have accidentally included.
Our system also now saves as you go, even if your internet connection is lost.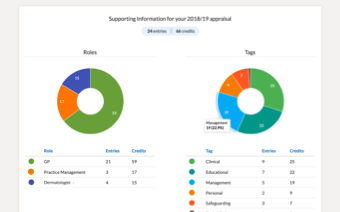 Wonderful, wonderful, wonderful! Revolutionary to the appraisal and revalidation process — recommend to my GP colleagues frequently.
CPD for busy GPs
With GPs under more pressure and with less time than ever before, we saw the need for an ultra-convenient way of staying up to date with the latest guidance and getting those 50 hours of CPD.
In the GP Library we focus on the most common topics you encounter as a GP. Watch the modules on our website as well as via our Apple and Android apps.
Free modules available, or subscribe for £5.99 per month.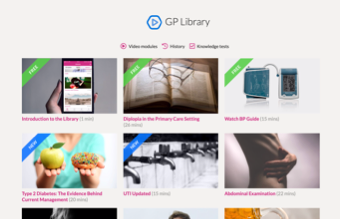 Patient and Colleague surveys
Our patient (PSQ) and colleague (MSF) surveys are a cost effective way to meet your revalidation requirements.
We have tailored surveys for all practice staff, including GPs, practice managers, practice nurses, receptionists, medical educators and other administrative staff.
Don't wait weeks for your results. We will usually get the results of your survey to you within 1 working day.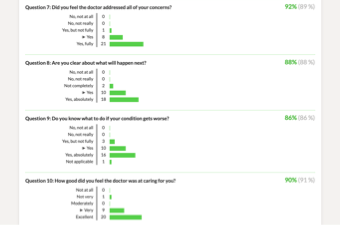 Founded and ran by a GP
Only £42 per year
Paper-based patient surveys for £28
10% group discount for 5 or more GPs
Free for First5 GPs*
No multi-year contracts
iPhone, iPad and Android app
Capture CPD from any website
Capture CPD by sending an email
Free switching service
ISO 27001 certified
Excellent support, should you need it
Free to try, with no time limit
* The RCGP will fully fund the FourteenFish Appraisal Toolkit for 5 years for any GPs who gained their CCT from 2021 onwards as long as they remain a college member. The free subscription will be automatically applied when you go to the checkout page of FourteenFish.
Register now
Just register for an account to get started.