FourteenFish for Doctors
FourteenFish was founded in 2012 with the aim of offering GPs a better way of recording CPD and performing appraisals. In 2014 we rebuilt our appraisal toolkit to cater for all doctors.
Our system is now used by thousands of doctors across the UK and internationally.
Both appraisees and appraisers will benefit from our carefully designed appraisal toolkit, and support is available should you need it.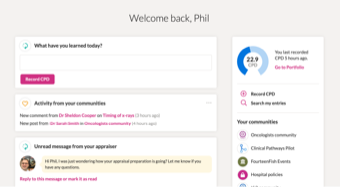 I just wanted to feed back how amazing your toolkit and app is. My appraisal prep over the year has been simple, stress free and it has saved me about 2 days of preparation time! thank you!!
Built around you
The FourteenFish website is quick to load, and even quicker to find your way around.
We've thought through all the details and worked with doctors over the past 6 years to create an online appraisal system that is a joy to use. It looks great on big screens, small screens, tablets and smartphones.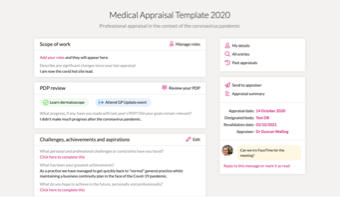 Appraisal management system
The FourteenFish Appraisal and Revalidation Management System (FFARMS) can be used by your organisation to manage the appraisal process.
FFARMS puts your administration team in full control via powerful admin tools, and allows them to quickly produce any reports they need.
See the Hospitals and Trusts page for more details.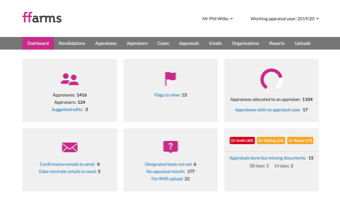 Easy to follow instructions, easy questionnaires for colleagues and patients – people don't have lots of time to complete these. Really fast turnaround too, result back on day I closed the colleague survey. In time for my appraisal. Many thanks.
Simplifying Revalidation
Our pragmatic MSF surveys are quick for you and your colleagues to complete, and give you valuable feedback to discuss at your appraisal.
Get your results quickly, with a next working day turnaround if you need it.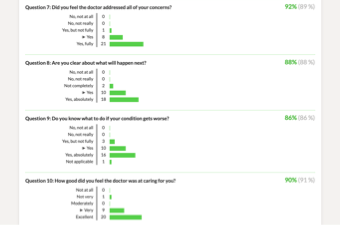 Accessible anywhere
Access our UK cloud-based system wherever you are, using any device.
Our iPhone, iPad and Android apps even allow you to work on your portfolio without an internet connection.
Safely access your data using best-practice security and encryption.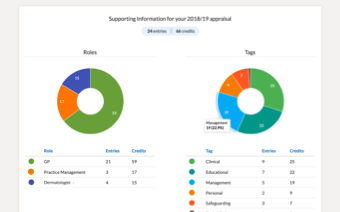 iPhone, iPad and Android app
Capture CPD from any website
Capture CPD by sending an email
ISO 27001 certified
Excellent support, should you need it
Customisable and affordable
Fully integrated system
Register now
Just register for an account to get started.