Here's what people are saying about us
Great to have, at last, a GP-friendly appraisal tool and the Learning Diary is genius.
I have just signed off my pre appraisal documentation, and this has been even smoother than previous years. I like the improvements to the PDP. I am also an appraiser and refer this platform above others, thank you.
100% this is so much easier to use than the excessively regimented RCGP appraisal setup and various others that I have tried, who are not intuitive and are leaden to use, with part-time technicians on the phones . It is great not to be timed out and lose your info if something happens during your entries.
Thank you for creating a common sense appraisal toolkit which reduces the workload and sticks to the key elements needed in a straight forward way.
Very straight forward site to use. Wonderful presentation of the surveys means very easy to reflect on. I would recommend to everyone.
This is my 3rd appraisal using the Fourteenfish Toolkit which has been amazingly improved each year and now so simple to use. Great value for money: I could not be more happy! The Patients Survey and MSF are easy to set up and results promptly received. Most helpful.
Brilliant system! Highlighted warnings etc were very helpful to prevent missing data and the whole system was far less 'clunky'. Far superior to MAGMAF used previously – thank you.
Thank you so much Dr Mark Coombe and team, I am overjoyed to let you know that I passed my AKT exam. I couldn't have done it without you. Thank you so much.
Average rating 4.7 stars (out of 472 ratings). Read more reviews including the negative ones.

We've partnered with Univadis to integrate the FourteenFish Learning Diary with Univadis.co.uk. Capture your CPD quickly from any Univadis education module.
Our numbers, updated hourly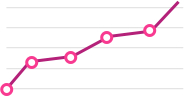 37,028 registered users
390,103 feedback responses
931,032 learning notes recorded
861 new users in the past 30 days
Register now
It's free to try many of our products, like our Appraisal Toolkit and Feedback surveys.
Some things like our Learning Diary are free forever. We're nice like that.